Indigenizing the News is a news source dedicated to Native nations, cultures, and contemporary issues in North America. Through a special issue of the monthly newsletter, Meghanlata Gupta is working to share a variety of news articles, videos, and images that discuss how Indigenous communities collaborate with local, state, and federal governments to pursue shared management and conservation objectives in the western United States.
Collaborator
Indigenizing the News | Website
Project Deliverable
Please see this edition by visiting here!
Student Researchers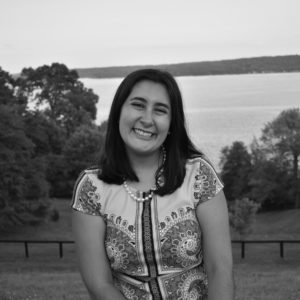 Meghanlata Gupta, Communications Coordinator and Research Assistant|Meghanlata Gupta is a junior at Yale majoring in Ethnicity, Race, and Migration. As a member of the Sault Ste. Marie Tribe of Chippewa Indians, her research focuses on the intersections of federal Indian law, resource co-management, and Indigenous histories. On campus, she is involved with Ucross, the Native American Cultural Center, and the Association of Native Americans at Yale. See what Meghanlata has been up to. | Blog